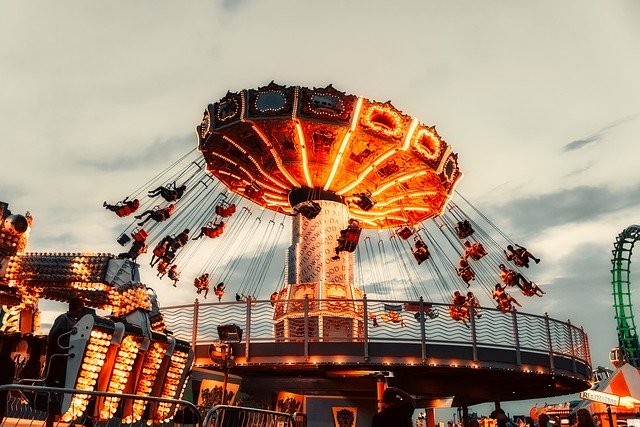 Recognized as a pearl city, Hyderabad is popular for its diversity in culture and it promises tourists an unforgettable holiday experience. It is a tourist destination in India that will offer you a perfect blend of modern as well as ancient life. The city features everything from historical landmarks to manmade amusement parks that welcome visitors with open hands. October to March is considered as the best time to visit Hyderabad when the weather is favorable and you can get maximum out of your itinerary. Whether you are looking for the nearest places to visit in Hyderabad with kids or free places to visit in Hyderabad the city has got everything for your luxury.
Here we have listed the best places to visit in Hyderabad to offer you one of the exciting vacation experiences in India: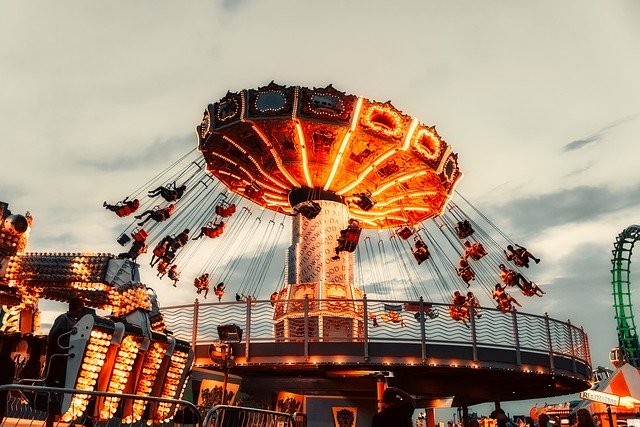 Top Tourist Attractions of Hyderabad
Ramoji Film City
Snow World
Charminar
Nehru Zoo Park
Sudha Car Museum
Golconda Fort
Mecca Masjid
Hussain Sagar Lake
Lumbini Park
Birla Mandir
Salar Jang Museum
NTR Gardens
Why you must-visit these travel destinations?
It is one of the must-visit tourist attractions in Hyderabad that will take you a whole day to cover its offerings. Located around 35 kms away from the city, it is one of the top places to visit near Hyderabad to make your tour memorable. Some of the key highlights of Ramoji Film City include magic shows, stage entertainment, Filmy Duniya, live adventurous pheromones and much more. The entry to film city will cost you around 1500 INR but it is worth spending that much amount of money to enjoy diverse things to do in Hyderabad at once place.
If you want to feel the environment similar to Switzerland, Shimla and Manali in the humid environment of Hyderabad then come to Snow World. Once you enter inside the zone, you can enjoy playing with snow, ice boarding, ice skating and dance on DJ in chilled surroundings. A session of one hour will make you feel like an enjoying Hyderabad vacation in snowfall. Jackets and other accessories are offered at the site for the convenience of visitors.
Check out any brochure related to Hyderabad tourism and you will find this tourist place featured in it without fail. It is one of the historical tourist attractions of Hyderabad that you must add to your itinerary. The masterpiece features four different towers that are adorned with ancient style carvings. You can climb to the second floor of this landmark to capture some selfies with your dear ones as memories.
This is one of the serene places to see in Hyderabad which will demand at least half the day of your overall trip to Hyderabad. Nehru Zoo Park feels proud about its wildlife collection which is hard to find anywhere else in India. Here you will get an opportunity to close with several animal and bird species including elephants, zebras, lions, tigers, parrots, peacocks and many more. It is one of the best Hyderabad visiting places where you can take your kids to them familiar with nature.
It is one of the innovative Hyderabad tourist attractions where you can plan a short visit of a couple of hours. In this short trip, you will get a chance to visit the immense collection of historical as well as modern cars. Sudha Car Museum has really done an amazing job to maintain such creative models of cars in different shapes and designs. Above all, every car you will find here in working condition and owners run them on special occasions such as car festivals or events. If you can't capture everything in your camera then you can buy a CD at a cost of 150 INR that will provide you all the information about the museum.
Hyderabad tourist places will never run out of excitement and you will feel it during your visit to Golconda fort. The history of this amazing architecture dates back to several old centuries and no wonder it is blessed with ancient style design. Here you can spot magnificent walls, bastions, and several gates thereby creating grand architecture that is worth adding in your upcoming Hyderabad trip. Special shows of sound and light are also organized here that will offer you lots of entertainment in a short time.
Hyderabad is famous for its historical tourist attractions and you will find several mosques within the city. Mecca Masjid is one of the best places to visit in Hyderabad for 2 days to get acquainted with the customs of the Muslim religion. It is one of the biggest mosques in the country that boasts of its height of more than 23 meters. It is one of the top heritage sites which are worth visiting during your upcoming Hyderabad trip.
Tourist attractions in Hyderabad include both natural sightseeing spots as well as manmade tourism destinations. Hussain Sagar Lake is a combination of both where you can enjoy the serene atmosphere along with several amusing places to see in Hyderabad. The government and people of Hyderabad have played an important role in maintaining the beauty of this artificial lake thereby making it a crucial part of Hyderabad tourism. Some of the key things do in Hyderabad such as parasailing and boating can be experienced here at a very affordable price. If you are searching for the best places to visit in Hyderabad at night then Hussain Sagar Lake is an ideal option.
It is another favorite tourist attraction of Hyderabad where you can sit and rejuvenate after a busy day of traveling. There are several entertaining activities to enjoy here thereby making one of the ideal Hyderabad visiting places with your entire family. During evening time, you will get an opportunity to enjoy the audio and light show which is recognized for its unique settings. You may have seen laser lighting shows across different parts of the world, but the one you will send here is completely different. This park is created in the name of Lord Buddha and you will feel the vibes of one of the epic Hyderabad tourist places here. Laser shows are conducted only during evening time so make sure you plan your Hyderabad city trip accordingly.
Most of the key Hyderabad places to visit are located within a small distance and if you are coming to Husain Sagar then you shouldn't miss Birla Mandir. In order to reach the top of the temple you need to climb few stairs and it is worth taking that much effort. It is popular amongst diverse religions thereby attracting several tourists every month. It is located on a Naubat Pahad which means you will get an opportunity to enjoy a glimpse of an entire city that you only see on postcards. Evening time is the ideal time to visit Birla Mandir that will allow you to capture some unique scenes of the city in your camera.
Hyderabad visiting places are packed with several museums and Salar Jang Museum is best amongst the lot. It is one of the top National Museums of the country where you will get a chance to enjoy ancient art. The best thing about this museum is that it is located very next to River Musi thereby offering you plenty to discover in your short trip to Hyderabad. Some of the key highlights to explore here include artifacts, carvings, manuscripts, sculptures, paintings and several other masterpieces.
It is one of the highly recommended places to visit near Hyderabad if you want to see the garden similar to the ones which you see in Indian movies. The creators of this garden have taken some inspiration from Japanese gardens and several other parks across the world. It is known for its innovative style of flora that offers an ideal setting to do some photography. The garden remains open on all days of the week and you can get an entry by paying some nominal fees.